"The project has been an immense success and the team was able to achieve wheat generation from seed-to-seed in just 8 to 9 weeks, considerably faster than the usual four to five months under sodium-vapour lamps or in a naturally lit spring/summer glasshouse."
Dr. Brande Wulff, Wheat Scientist and Project Leader Crop Genetics
The John Innes Centre is a renowned, independent and international center of excellence in plant science, genetics and microbiology.
Problem:
The challenges with feeding a growing population make breeders and scientists continuously look for ways to increase genetic gain in crop breeding. The research at John Innes Centre is dependent on precise light conditions and temperature controls to aid plant growth year-round and therefore, John Innes turned to Heliospectra and our LED lighting solution ELIXIA and helioCORE control system.
Solution:
Heliospectra's ELIXIA lights and control system, enable the John Innes Centre researchers to control and adjust the light spectrum and intensity, setting flexible light strategies across the plant production cycle.
By upgrading traditional high-pressure sodium (HPS) fluorescent tube lamps to Heliospectra's ELIXIA LED grow lights and helioCORE™ light control software, John Innes Centre was able to apply 22-hour photoperiod and controlled temperature regimes in their glasshouse speed breeding projects.
Results:
This led to an accelerated seed-to-seed generation time of just 9 weeks, improving crop quality and faster analysis in their wheat research.
And the LEDs delivered a 15% reduction in overall energy use.
By shortening breeding cycles, the method allows scientists and plant breeders to fast-track genetic improvements such as yield gain, disease resistance and climate resilience in a wide range of crops such as wheat, barley, oilseed rape and pea.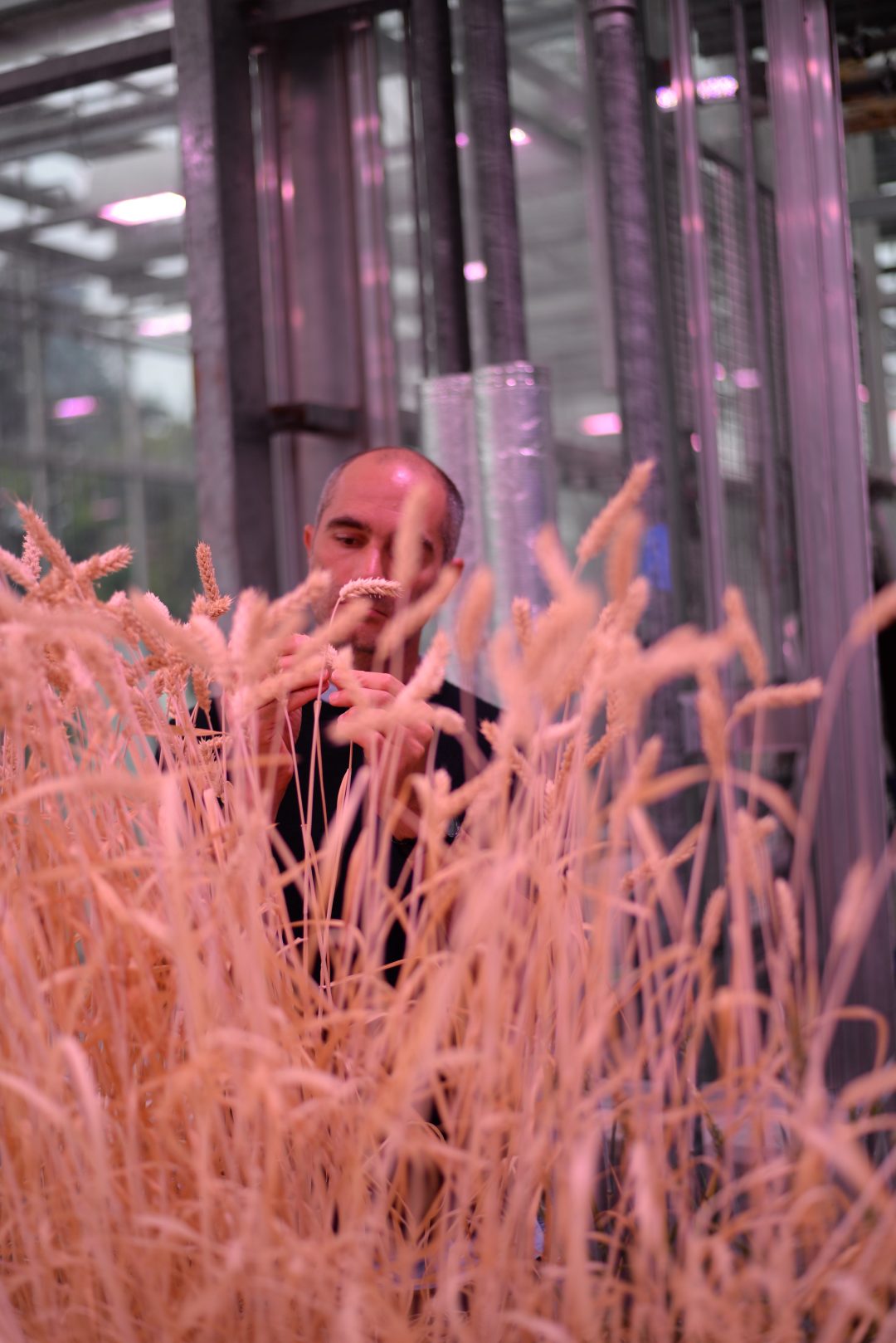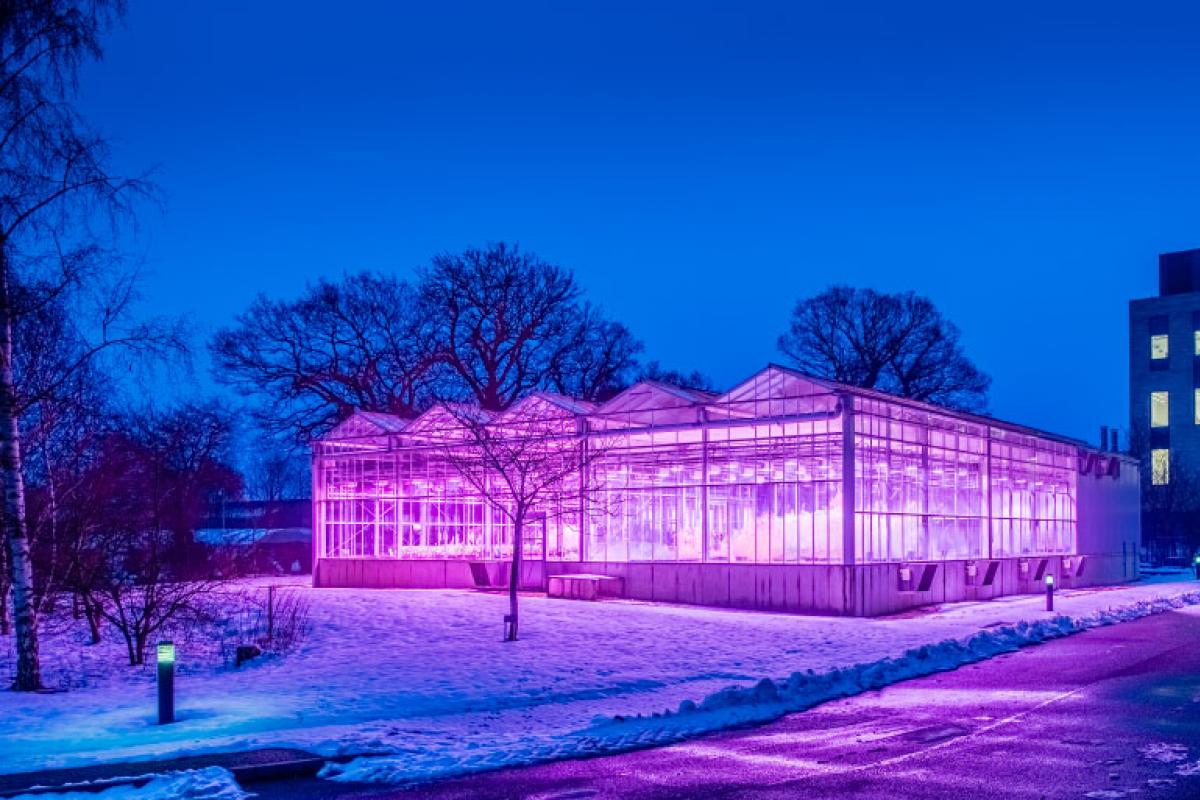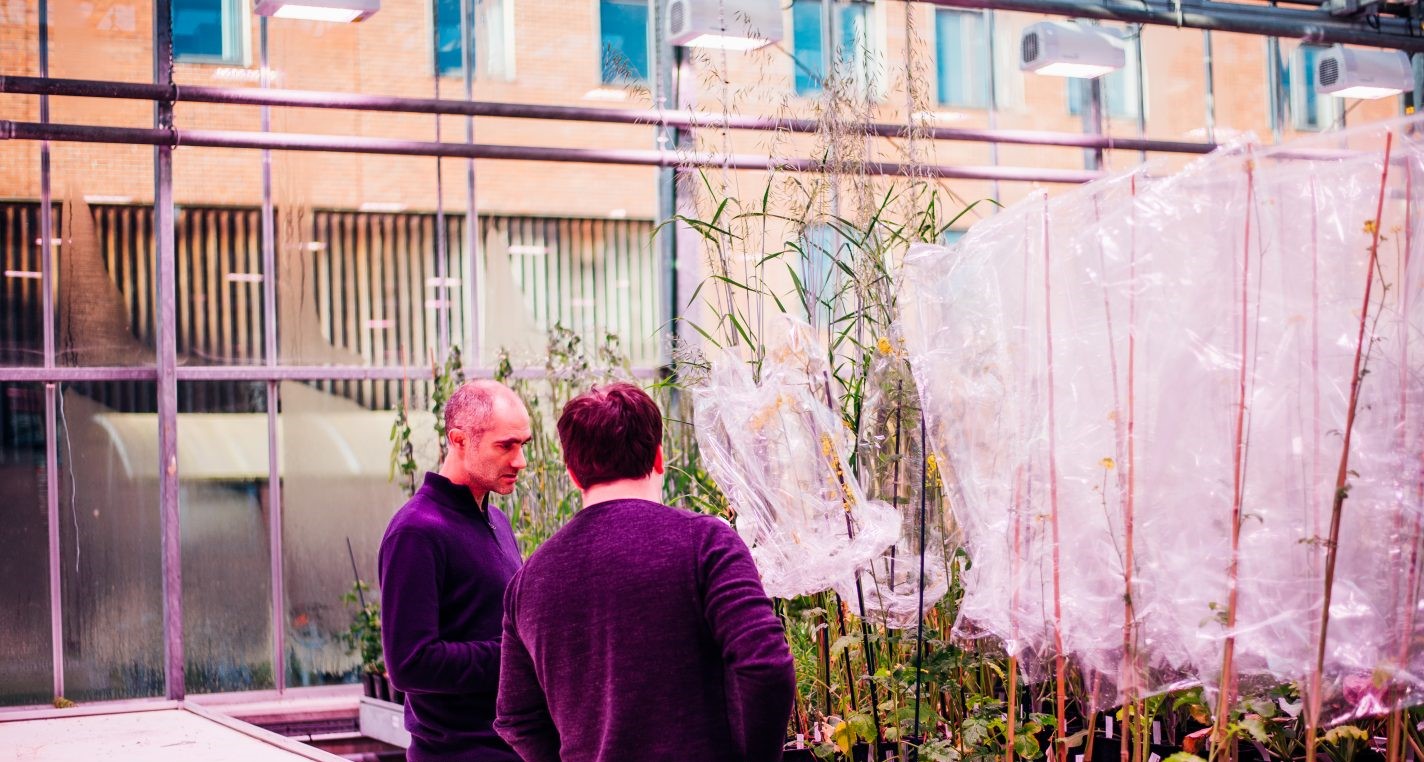 Get in touch with us!
From custom light planning, to tailored quotes, and everything in between,
our team of horticulture experts are always ready to assist.