Bridge Farm Group produces some of the UK's highest quality outdoor plants, culinary herbs, flowers, and stems, supplying retailers and consumers across the globe.
40% Less Energy, 10 Days Faster Production

Bridge Farm Group was looking for a way to standardize the quality and yield of their crop week over week, enabling them to grow consistently year-round.
After testing several LED suppliers, Bridge Farm Group ultimately decided on Heliospectra's highly efficient and modular MITRA fixture.
Download the full case study for a closer look at Bridge Farm's results, as well as some greenhouse growing advice from our Plant and Light Expert, Ida Fällström.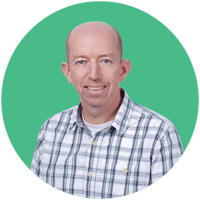 "Heliospectra is not just selling a light, they continue to support and aid us as we learn – ensuring that our growers and the company as a whole are getting the most out of the investment."
Andrew Fuller, Technical Director, Bridge Farm Group