"At University of Queensland, we replaced the old high pressure sodium vapour lamps with Heliospectra LED grow lights and saved approximately 28% of the power required for lighting and about $10,000 in costs associated with bulb replacement each year."
Dr. Lee Hickey, Senior Research Fellow at the Centre for Crop Science
Located within the Queensland Alliance for Agriculture and Food Innovation (QAAFI) at the University of Queensland, Brisbane, Australia, the Hickey Lab conducts discovery and applied research on wheat and barley, Australia's most important cereal crops. The research team is led by Dr Lee Hickey, who for more than a decade has played a pivotal role in plant breeding and genetics.
Problem:
To evaluate speed breeding as a method to accelerate basic and applied research in cereal crops, Dr. Lee Hickey and his team set up two different grow environments, both temperature controlled glasshouses but only one installation was outfitted with Heliospectra's LED grow lights.
Solution:
The Heliospectra lights were used as a supplemental light source to provide 22 hours of extended photoperiod and just two hours of darkness. The lights' targeted PAR spectrum also optimized high light intensities for the team. Using supplemental lighting in a glasshouse environment allows rapid generation cycling from single seed descent and propagation with potential for adaptation to larger-scale crop improvement programs.
The Heliospectra LED solutions provide high light intensities and extended photoperiod to accelerate plant growth while also reducing energy use and costs.
Results:
The outcome of the LED upgrade and research focus demonstrates that speed breeding can be used to achieve up to 6 generations per year for spring wheat (Triticum aestivum), durum wheat (T. durum), barley (Hordeum vulgare), chickpea (Cicer arietinum)and pea (Pisum sativum) and 4 generations for canola (Brassica napus), instead of 2 to 3 generations under normal glasshouse conditions.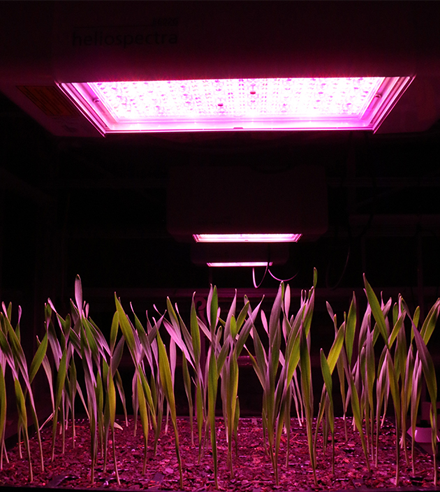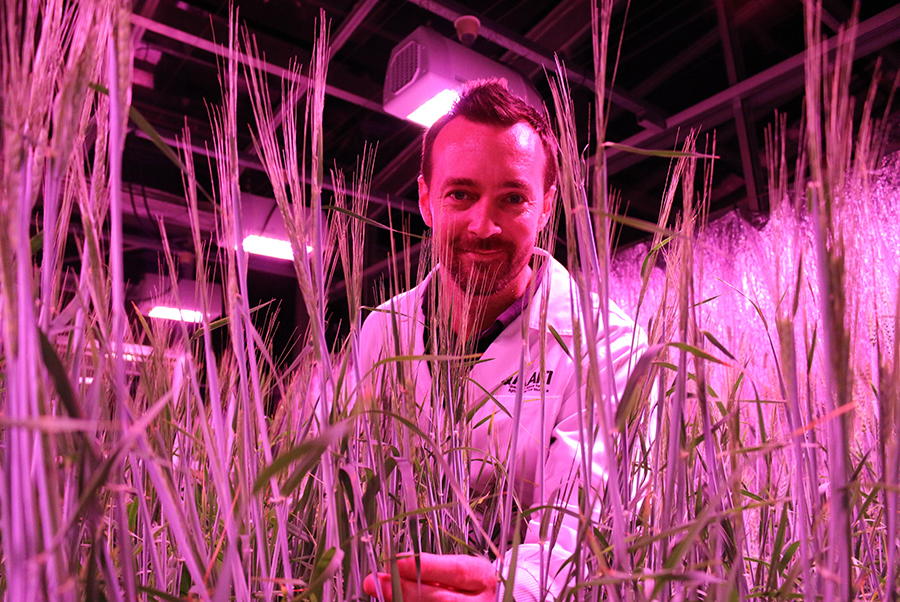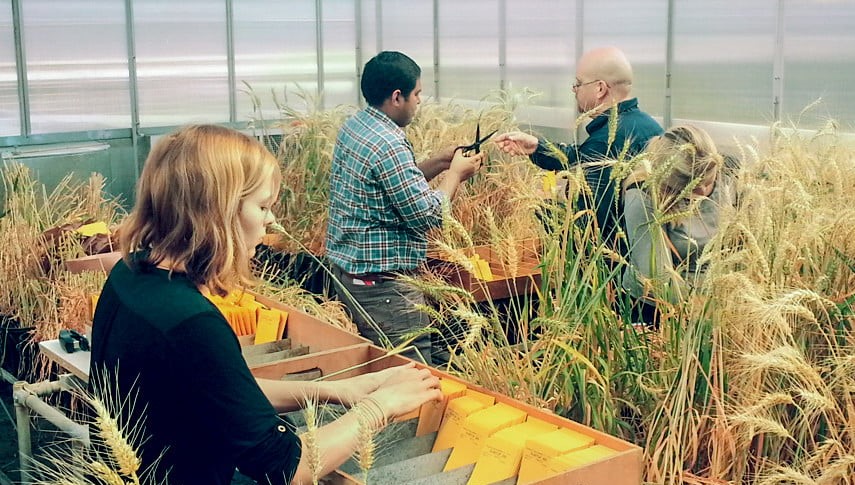 Get in touch with us!
From custom light planning, to tailored quotes, and everything in between,
our team of horticulture experts are always ready to assist.