This free guide provides a detailed overview of rebates and incentives available in Canada for LEDs or retrofits and the payback one can expect in 2021.
Download now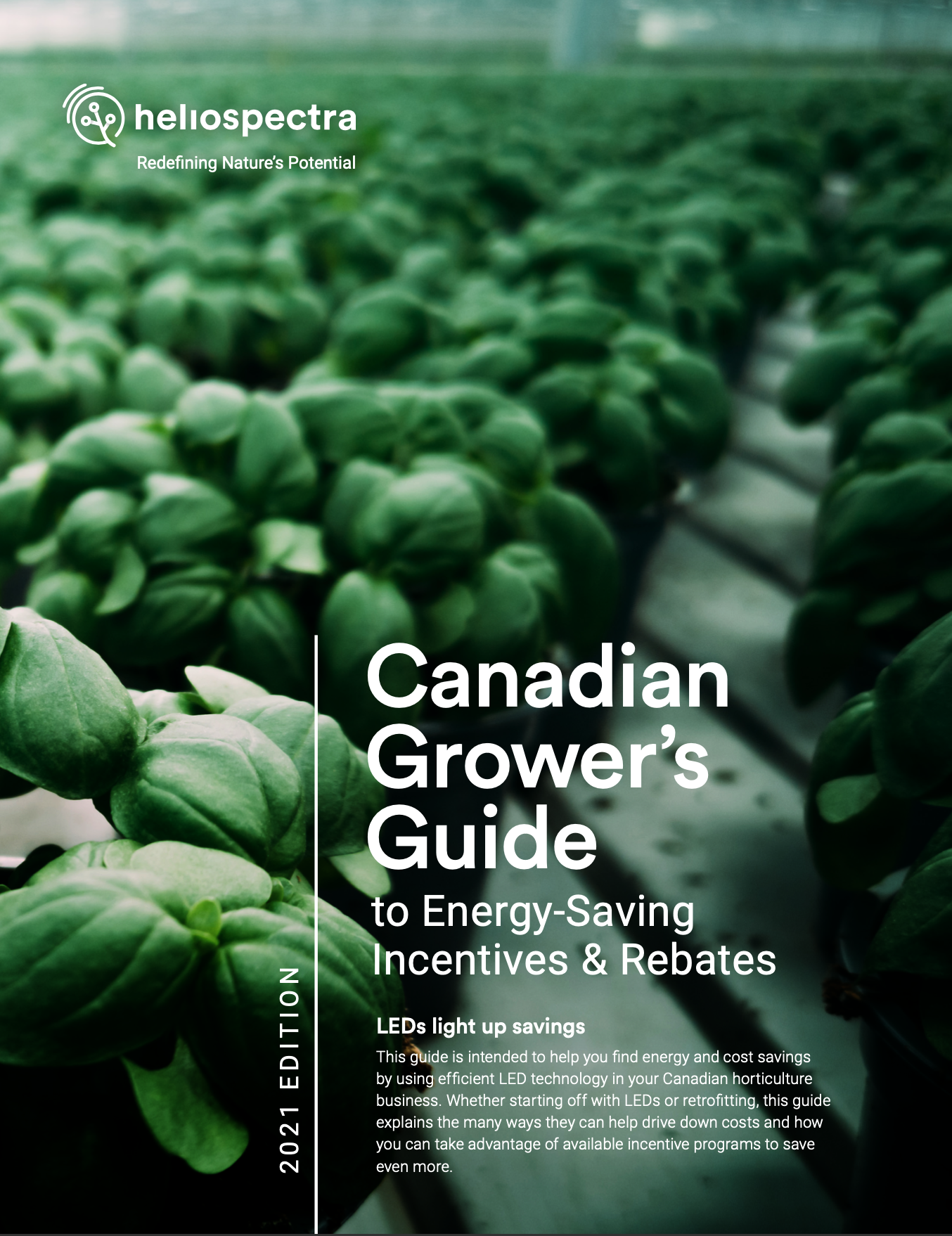 This guide is intended to help growers find energy and cost savings by using efficient LED technology in Canadian horticulture business. Whether starting off with LEDs or retrofitting, this guide explains the many ways Growers can help drive down costs and how they can take advantage of available incentive programs to save even more.
Download this FREE guide and learn:
Rebates and incentives by province
Taking advantage of rebates and incentives
Why the right time to switch is now
Other golden opportunities
and much more.
‍
"Some territories are actively boosting power amidst booming greenhouse demand. For example, by 2025, Ontario's Hydro One will be adding a new 230-kilovolt line that will carry an additional 400 megawatts of power from Chatham to Leamington. This will enable more than 40 new medium- sized greenhouses to open. Another 600 megawatts is already in the process of being added to the grid, to bring a total of 1,000 megawatts to the Leamington area."