This free guide provides a detailed overview of the importance of DLI to crops, how it varies globally, and how LED technology can be used to meet these targets.
Download now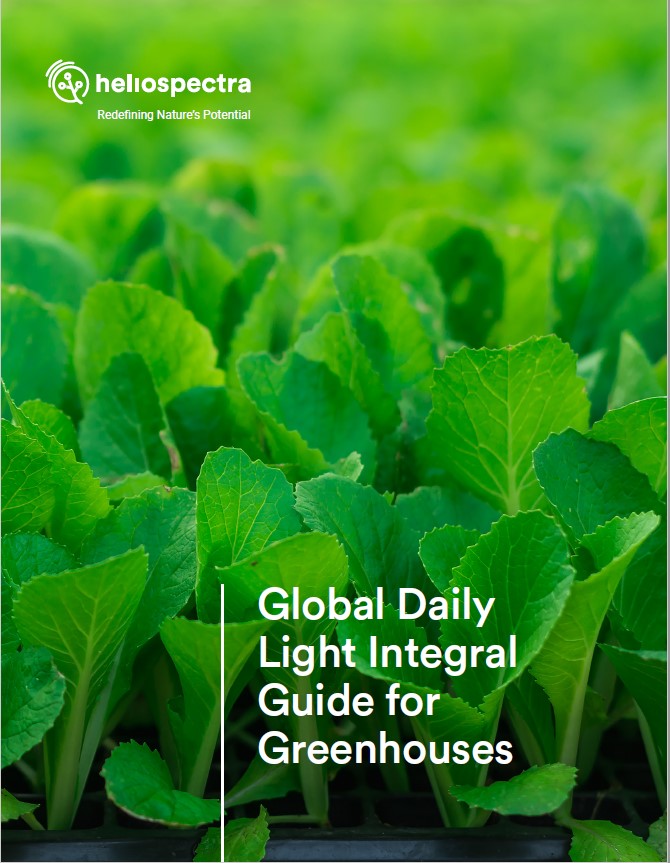 This guide is intended for growers who want to learn more about DLI and how important it is to crops year round. With the use of supplemental LED lighting and controls, optimal DLI levels can be be met regardless of the geographic location, weather conditions and time of year.
Download this FREE guide and learn:
What is DLI
Why is DLI important to your crops
DLI breakdown by crops and geographic location
How to implement the right amount of DLI
and much more.
‍
"Supplemental DLI Lighting aids us in the ability to keep our production cycles similar from summer to winter…four days in the summertime will give us 62 hours of natural light, whereas it takes seven days in the depths of winter to give us the same amount of light. When we installed Heliospectra lights we saw an immediate 13% increase in yields"