Growing lettuce, herbs and vegetables in your greenhouse? Dr. Roberto Lopez of Michigan State University shares ways to address seasonal daylight and photoperiod changes to improve crop performance, color and appearance.
Download now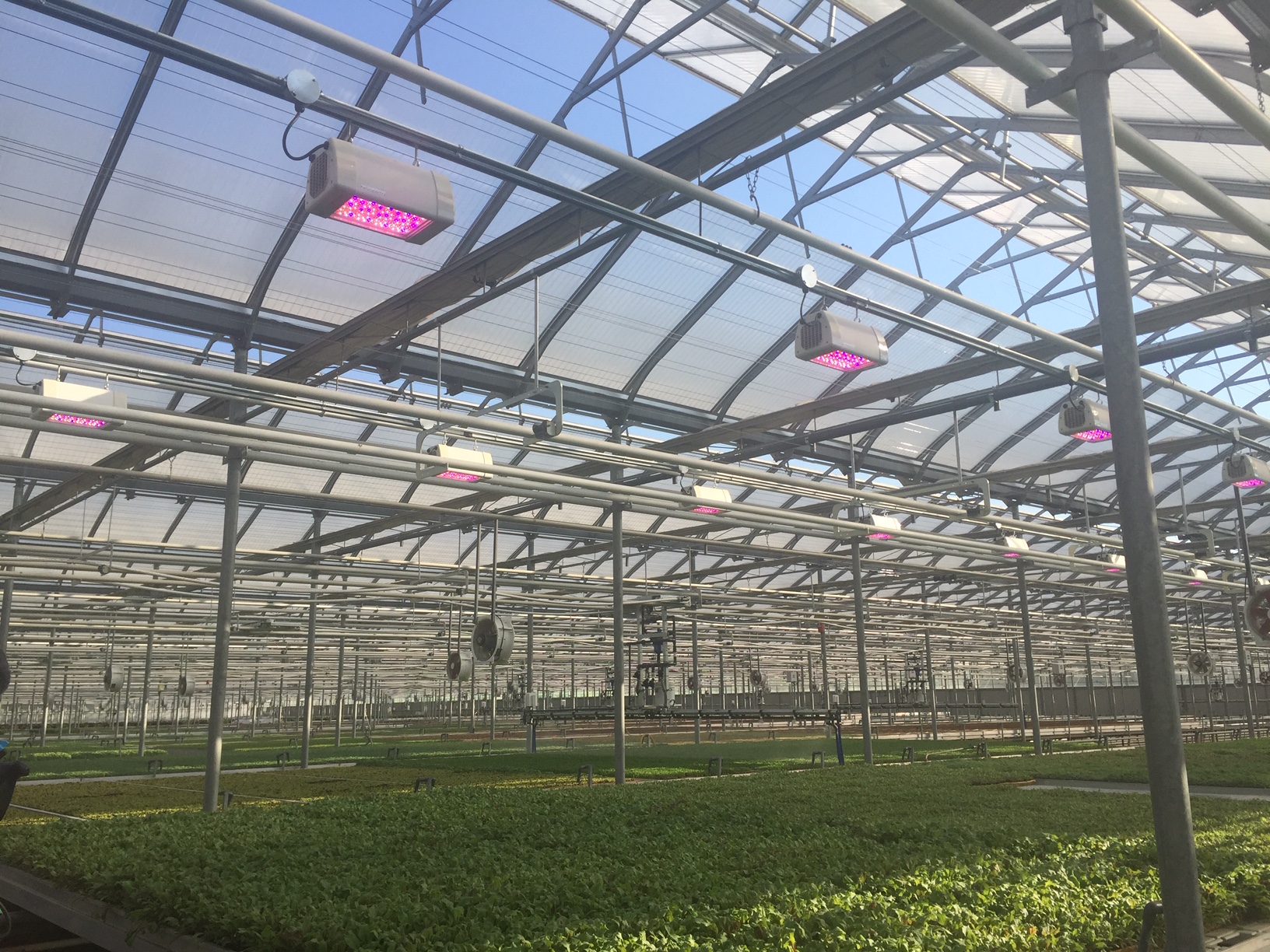 Greenhouse Lighting Strategies for Transplant and Finish of Herbs and Vegetables
Join Dr. Roberto Lopez of Michigan State University to explore greenhouse lighting strategies and research on lettuce, basil and vegetable transplants.
Topics include:
Daily Light Integral (DLI) models for your greenhouse and food crops
Lighting controls to boost transplant success and gain biomass
Influence of light spectra on plant growth and production cycles
How light spectra and control influence plant health, color and finish
Evaluation and impact of supplemental LEDs for your business
Ways to improve crop quality and accelerate time to retail markets
Speakers:
Dr. Roberto Lopez, Department of Horticulture, Michigan State University
Roberto Lopez focuses his research and teaching on energy-efficient propagation of food and floriculture crops with an emphasis on lighting and temperature management. By controlling environmental factors such as light, temperature, and carbon dioxide, Roberto has been able to influence crop timing, quality, flavor, nutrition, and color in many crops. An associate professor at Michigan State University, Roberto earned his master's degree there in 2003 and PhD in 2007. From 2008 until 2016, he was assistant and then associate professor in horticulture and landscape architecture at Purdue University before returning to Michigan State.
Christine Champagne, Cultivation Production Specialist
Christine Champagne is a cultivation consultant and production specialist with more than 30 years of experience in the green industry. Her primary focus is on improving plant propagation to improve plant growth rates, yields, and quality while reducing labor cost and other costs associated with production. Ms. Champagne has developed training courses and methodologies and has implemented them with industry leaders who saw increased production output and quality while simultaneously lowering production unit costs.