This webinar features the creators and winners of Wageningen University's Autonomous Greenhouse Challenge who share how autonomous greenhouses can drive significant opportunity for the horticulture industry.
Download now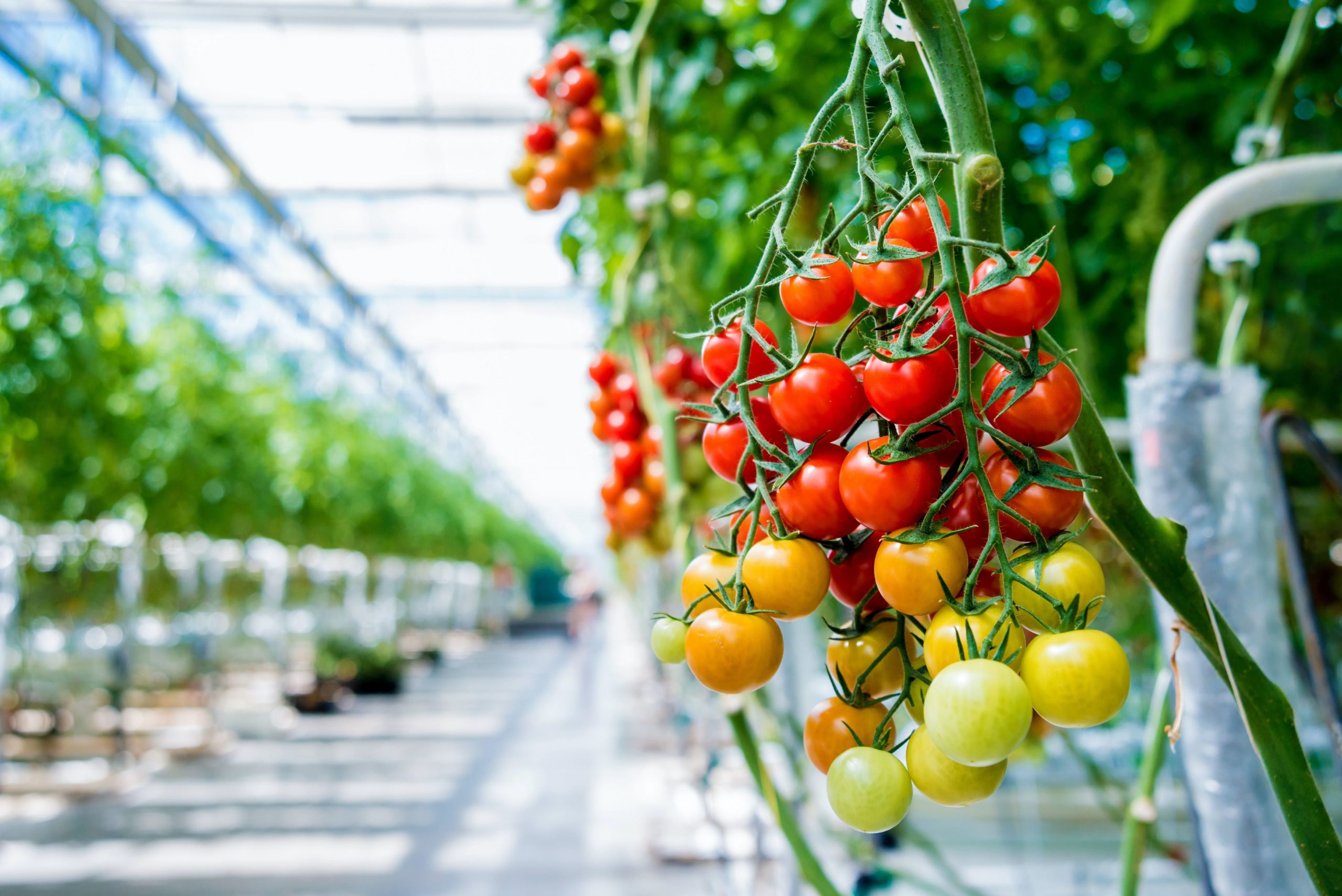 Growing Tomatoes in an Autonomous Greenhouse
This webinar features the creators and winners of Wageningen University's Autonomous Greenhouse International Challenge who share how autonomous greenhouses can drive significant opportunity for the horticulture industry over the coming years. Join us as our esteemed panelists discuss proven and tested strategies to help growers increase profits, grow more sustainably, and produce more vitamin-rich food in greenhouses.
Topics include:
Components to develop an effective and efficient AI strategy for your greenhouse business.
Integration of AI and remote monitoring of greenhouse environments to automate operations.
Predictions and expected outcomes from the challenge – what worked and where technology, monitoring and performance can be improved.
Key Performance Indicators (KPIs) for sustainable cultivation in greenhouses.
Why you should attend:
Develop your own roadmap for combining AI and remote sensing technologies to further automate your greenhouse.
Identify and implement new sustainability solutions and practices into your daily operations.
Evaluate the ratios and relationships between temperature, lighting, environmental controls and other growing facility inputs on crop forecasts and production results.
Analyze financial impacts and potential net profits for your business.
Speakers:
Dr. Silke Hemming, Wageningen University
Dr. Silke Hemming studied Horticultural Sciences at the University of Hanover, Germany. She got her phD at the University of Hanover in 1998, completing a thesis with the title "The effect of photoselective greenhouse covering materials on ornamental plants". Since 1999 she works at Wageningen University and Research Centre at different institutes in different positions. First as junior researcher at IMAG (1999-2003), as researcher at Agrotechnology and Food Sciences Group (2003-2005) and since 2005 at Plant Sciences Group (2005-2011). Since 2007 she is head of the scientific research team Greenhouse Technology within WUR.
Leonard Baart de la Faille, R&D Engineer, Van der Hoeven
Leonard was team captain of the winning team – Automatoes – in the 2020 autonomous greenhouses challenge. He completed his Master's degree in Mechanical Engineering at TU Delft in 1998 and has broad engineering experience. Working at the Dutch Research institute TNO, Leonard created the SIOM simulation framework for decision support in greenhouse engineering. Since 2019 Leonard is working as lead R&D engineer at Van der Hoeven Horticultural Projects.
Jan Prins, Head Grower, Pure Harvest Smart Farms
Jan Prins serves as Head Grower for Pure Harvest Smart Farms since April 2018 and before that was a consultant for the company starting from December 2017
I have experience as Senior grower in China in 2017 whereby I was teaching young Chinese graduates how to grow in high tech greenhouses. I have built and operated farms in Ethiopia as well as building and managing greenhouses in The Netherlands. I was a consultant in Turkey, exported Albanian tomatoes to Russia and have been a advisor for the Ethiopian government. I have seen and experienced all aspects of Horticulture in depth.
In 2006, I was the first grower in Ethiopia who exported high quality vegetables to the Middle East. Back in 2008, Sheihk Mohammed Al Amoudi bought my company and under his umbrella I built a company from scratch that was operating 5 farms in different climate levels in Ethiopia, which produced 100 different vegetables, strawberries and roses. 3 years in and the establishment was the biggest vegetable exporter in Ethiopia, with exports to 11 countries and was a major supplier of the US army forces in Afghanistan.
After I left the company of the Sheikh Mohammed in 2014, I built and operated two other farms in Ethiopia before moving to China in 2017.
Before 2006 I worked as an employee, manager and co-founder in different greenhouse companies in The Netherlands where I have had a good exposure to growing in a high-tech environment.
Daniel Bånkestad, Research and Development Engineer and Project Leader, Heliospectra AB
As a research and development engineer and project leader for Heliospectra in Gothenburg, Sweden, Daniel Bånkestad is a pivotal leader in advancing LED lighting technology and control solutions for the horticultural and agricultural industries.
Daniel's work is focused on studying and developing smart lighting solutions and control strategies for a diverse array of growing and food production environments. It includes conducting "plants, light and sensor" research and developing control algorithms with sensor feedback, but also developing LED boards and customized optics as well as characterizing the performance of the corresponding outputs, among other things.