The International Women's Day, 8 March, is a global day celebrating women's social, economic, cultural, and political achievements while marking a call to action for accelerating women's equality.
This year, women and men worldwide are coming together under the theme "Gender equality today for a sustainable tomorrow." Spurring a call for climate action for women, by women, while recognizing the contribution of women worldwide working for climate change and a sustainable future for everyone.
With sustainability as a core foundation of our Heliospectra, we want to highlight some of the amazing women dedicating their lives to green technology and who help redefine nature's potential for sustainable food production.
Interview: Ida Fällström, Research Manager, Heliospectra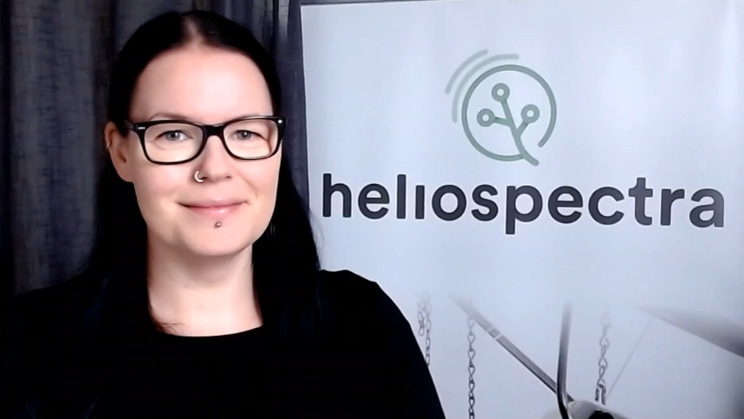 You work as a Research Manager and plant and light expert for Heliospectra. Tell us how you got here?
I was working on several different research projects when a previous research contact reached out from Heliospectra. At that time, LED lighting for plants was a relatively unproven concept. It lacked data and research to back up its' efficiency. With LED's potential to pick specific wavelengths and design spectrum solely based on plant response, I couldn't say no to the offer.
‍What does your role entail?
4My job essentially involves researching and understanding how light influences different types of crops dependent on different growth stages and the environment. I then work closely with the development team to use that knowledge to design spectrum for new and existing products based on application and the customers' growth goals. I also work closely with partners for different research projects and customers for on-site trials, helping them optimize their light environment and growth results.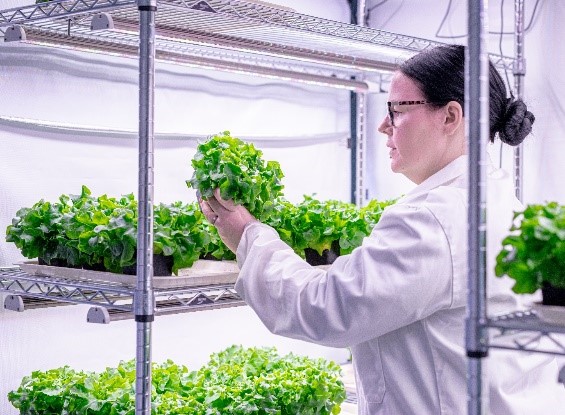 What do you most enjoy about your role at Heliospectra?
To work with our customers and see them succeed while doing it more sustainably. LED lighting is a more energy-efficient alternative than traditional light solutions and helps reduce the carbon footprint of growers. In addition, it enables indoor and urban farming, which lowers transportation miles and emissions and allows growers to decrease the number of synthetic components used in production.
‍This year's theme is "Gender equality today for a sustainable tomorrow." What does sustainability mean for you, and how does gender equality play into that?
I believe education is the key to conquering poverty and gender equality issues and speeding up sustainable solutions. Unfortunately, women are still under-represented in higher education and even primary education in many countries. We need to close that gap. To find sustainable solutions, we need to educate and learn about the issues. We also need a society where all can contribute.
‍Tell us something about you that we wouldn't learn from your CV
I'm a massive fan of hard rock and metal, and every year, I make sure to go to several concerts and festivals.
Get in touch with us!
From custom light planning, to tailored quotes, and everything in between,
our team of horticulture experts are always ready to assist.