Shining a different light on growing herbs, lettuce, leafy greens, microgreens and vine crops.
Download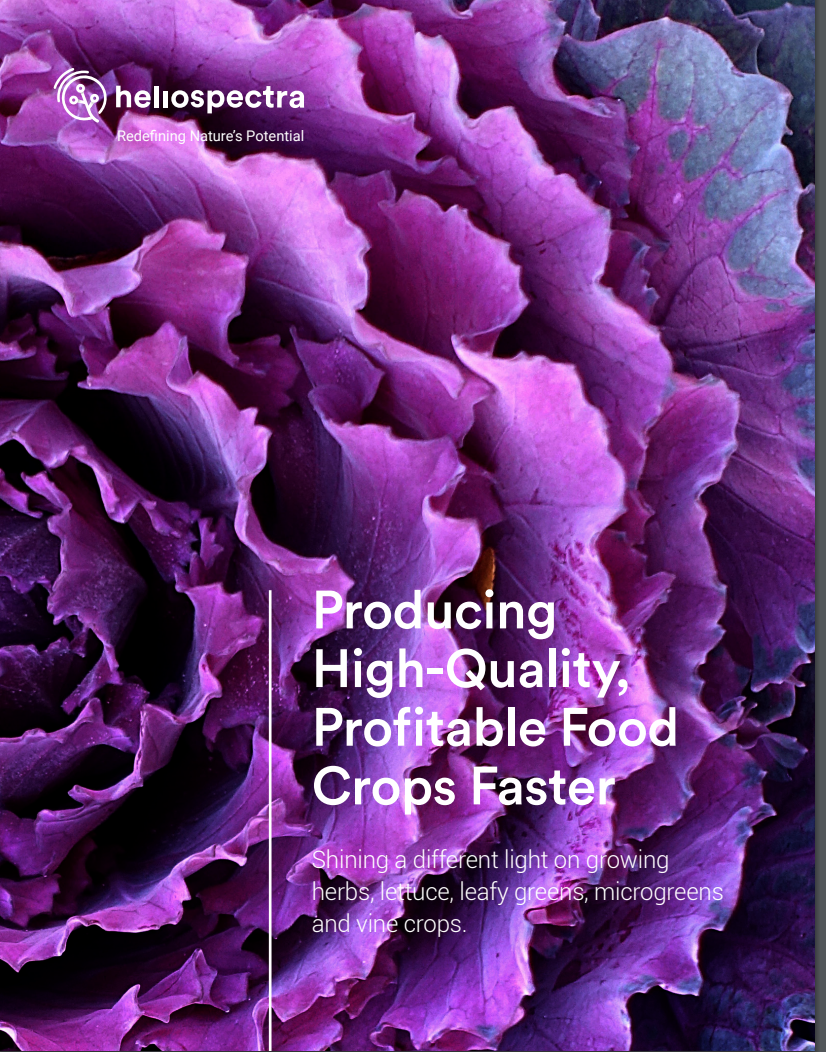 Producing High-Quality, Profitable Food Crops Faster
‍
This eBook will provide strategies to:
Improve crop quality
Accelerate production cycles
Increase yields year-round
Control inventory and time to market
Deliver superior products to store shelves
Control costs and increase revenue
This eBook is written for forward-thinking growers that are looking to significantly improve their profitability by producing beautiful plants that taste superior, nourish better and last longer – all while reducing energy costs and cutting waste. Are you ready to make a positive change?
‍
This food eBook shares global case studies from:
Bridge Farm Group, Lincolnshire, United Kingdom
Greenbelt Greenhouse, Ontario, Canada
Vitacress, West Sussex, United Kingdom
Green Mountain Harvest Hydroponics, Vermont, United States
NatureSweet Tomato Trials, Mexico and United States
‍
"What was really impressive was that we found that by changing the ratio of far-red and red, Vitacress could get the basil plants to actually be chill tolerant. By shining this different ratio of LED lights on basil for a period of time, we significantly extended the shelf life of our potted plants in the retail stores."