Designed for vertical farmers, cultivatiors and operation teams looking to connect with industry leaders to better understand the opportunities and challenges facing the vertical farming industry in 2020 and beyond.
Download now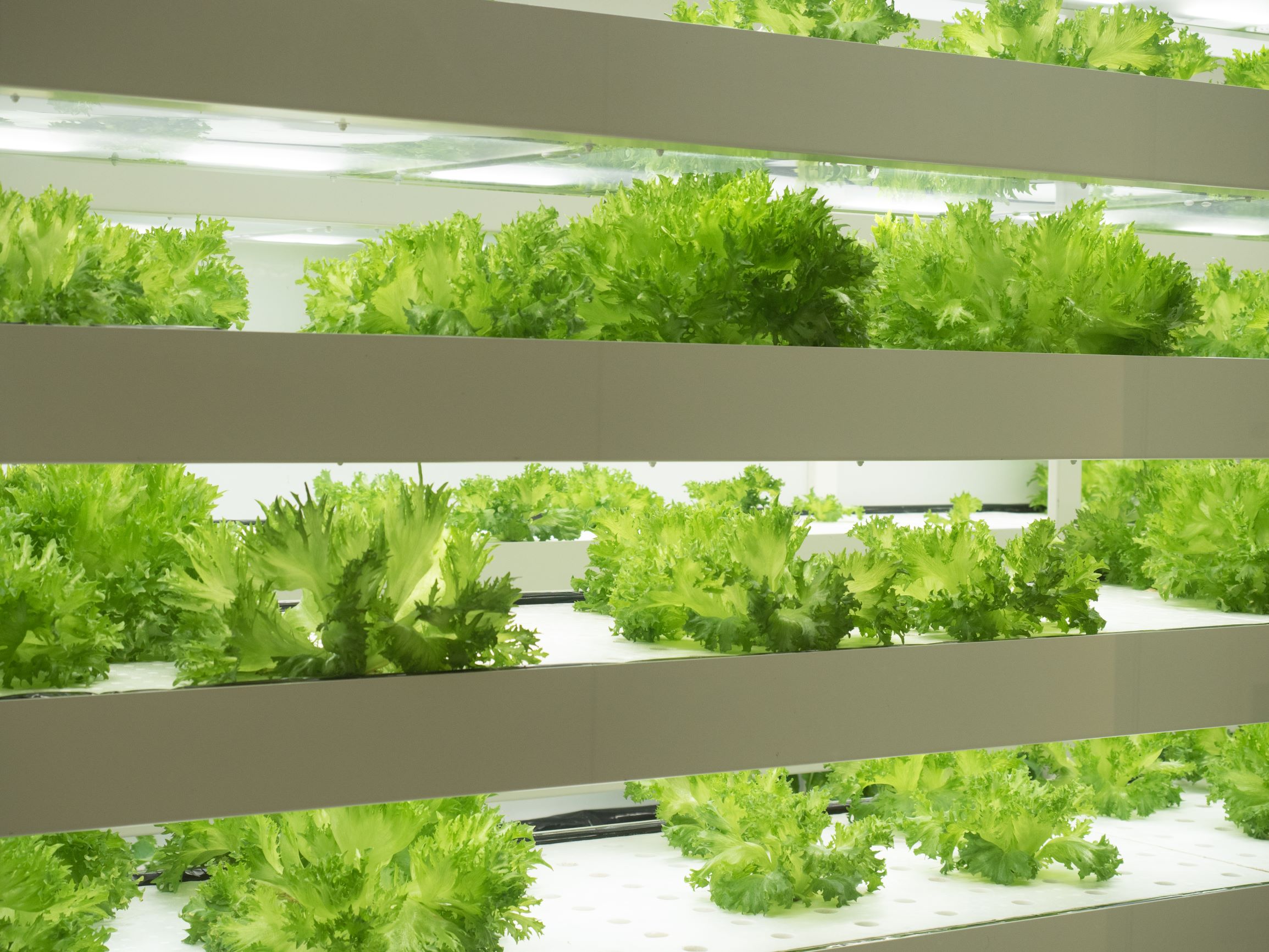 Building Tomorrow's Vertical Farm and Industry Blueprint Today
The Association for Vertical Farming has gathered an inspiring panel of global experts including Dr. Joel Cuello of University of Arizona, Dr. Nate Story of Plenty, Ali Ahmadian of Heliospectra and Christine Zimmerman-Loessl of AVF.
This discussion will help you:
Identify key technology investments to grow and expand your business
Evaluate roadblocks and business gaps that may be holding back your business
Share insights on industry partners and networks needed to move vertical farms forward
Assess new market opportunities and retail strategies for your vertical farm
Collaborate with peers to shape the future food supply chain
Moderator:
Christine Zimmerman-Loessl, Chairwoman, Association for Vertical Farming e.V.
Christine Zimmerman-Loessl has a background in studying political science, sinology and philosophy at Munich University – which was the starting point for her interest in international work. She has worked in different Asian countries which has given her experience and deeper insight in the culture and people. In Germany, she benefited from this as a project manager for risk analysis and crisis management. Networking was always easy for Christine and she founded the Asia Network Information Center – a research and project organization bridging East and West. Later on, as the representative for the Konrad Adenauer Foundation in China, she took responsibility in different areas and led a German-Chinese Management Institute, initiated environmental protection and poverty alleviation projects, as well as engaged in women's programs.
Christine was inspired by her son's interests in Vertical Farming and founded with a group of like minded young people the first nonprofit in the world – the Association for Vertical Farming (AVF) in 2013, since then she is acting as the chairwoman of AVF . "Through AVF we are raising awareness and building a network of like-minded people for the implementation of Vertical Farming around the world".
Speakers:
Dr. Nate Storey, Co-Founder & Chief Science Officer of Plenty.
Nate Storey is the co-founder and Chief Science Officer at Plenty – an indoor farming company. Nate received his Ph.D. in Agronomy from the University of Wyoming with an emphasis in vertical plane hydroponic production. Nate also founded and was CEO of Bright Agrotech, a leader in vertical plane production technology for indoor and greenhouse growers. One of the foremost technologists in indoor farming, Nate spearheaded the democratization of new forms of transformative agriculture technology. His research spawned the creation of the vertical orientation growing system, leading to greater crop yields and efficiencies while paving the way for the advent of the indoor farming industry we know today.
Dr. Joel L. Cuello, Professor of Biosystems Engineering, University of Arizona.
Dr. Joel L. Cuello is Professor of Biosystems Engineering and Director of the Global Initiative for Strategic Agriculture in Dry Lands (GISAD) at The University of Arizona in Tucson, Arizona, U.S.A. He is also currently Vice Chair of the International Association for Vertical Farming (AVF).
A globally recognized expert in the engineering of sustainable biological and agricultural systems, his technical expertise in both engineering and biology provides the platform for engineering designs in various agricultural and biological systems with emphasis in optimizing productivities while fostering resource sustainability and environmental protection.
Prof. Cuello has designed, constructed and implemented varied types of engineered agricultural or biological systems, including those applied to bioregenerative space life support, vertical farming, plant tissue culture, micropropagation, industrial mass production of algae and plant cell and microbial cultures for production of biomass, nutraceuticals, pharmaceuticals, etc. He is the Principal Inventor of the patented algae photobioreactor series — the Accordion photobioreactors — as well as the Vertical Farming systems — the Mobile & Modular Vertical Farm and the V-Hive Vertical Green Box
Ali Ahmadian, President & CEO, Heliospectra AB
Ali combines his passion for people and technology with 20 years of international business leadership experience to his position at the helm of Heliospectra.
Ali is globally recognized for his successful track record of developing new business and delivering profitable growth in a multitude of geographies. He has lived and worked in five different countries on three different continents over the course of his career. Highly skilled in integrating cultural and commercial experiences, he excels in establishing partnerships with different stakeholders and driving diverse teams to peak performance. Prior to joining Heliospectra, Ali was Vice President of Tetra Pak in Asia Pacific and served as a member of Tetra Pak's global executive team.