This free guide provides an overview of the impact of Far-Red and explains how you can gain a business advantage by producing light that matches both the plants and your needs.
Download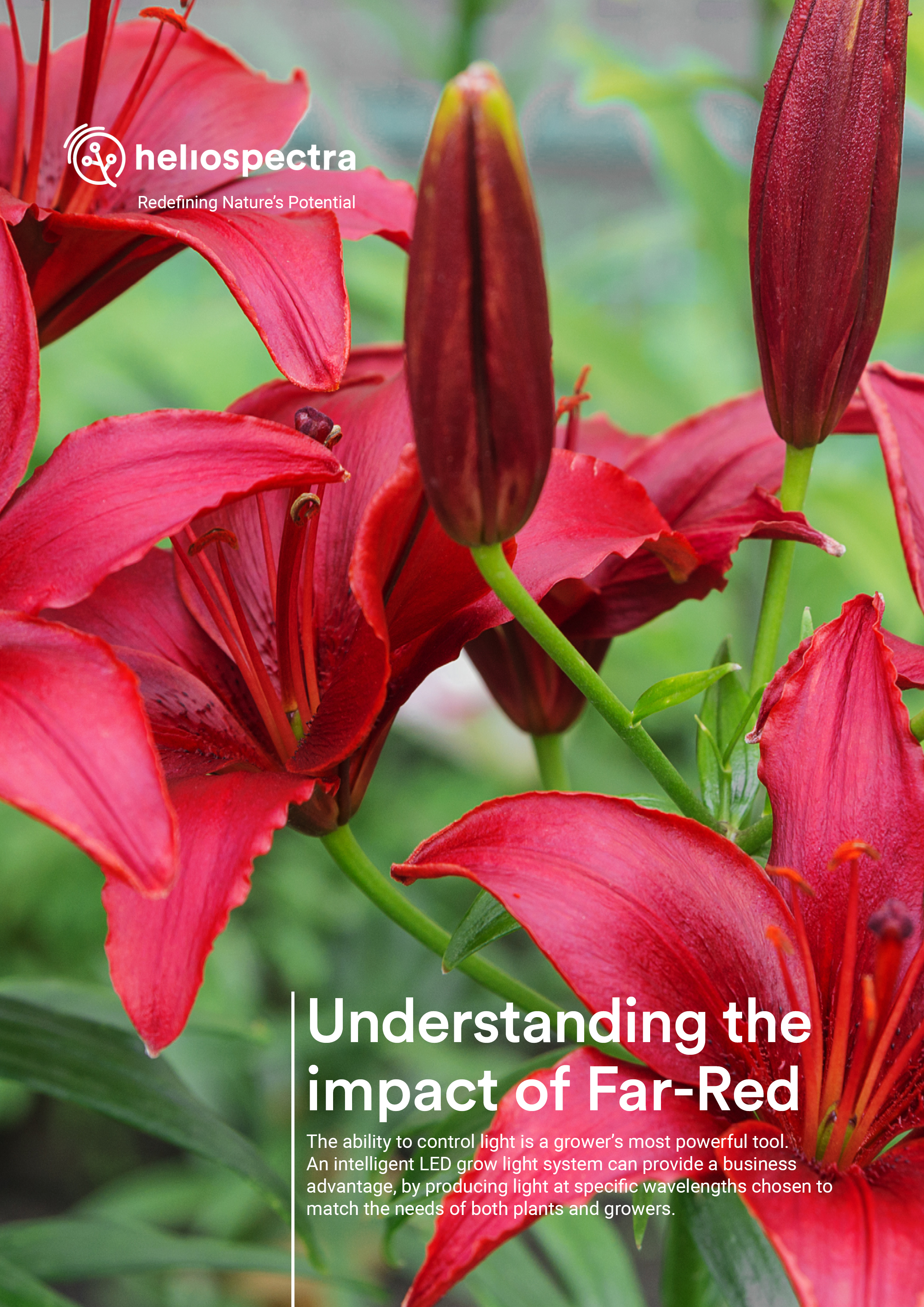 Understanding the impact of Far-Red
‍
Download this free guide and learn:
Light Strategy
Far-Red light
Far-red Application Timing
Saving Energy with End of Day Far-Red
Optimize Far-Red use with flexible light solution
This eBook is written for forward-thinking growers that are looking to significantly improve their profitability by producing beautiful plants that taste superior, nourish better and last longer – all while reducing energy costs and cutting waste. Are you ready to make a positive change?
‍
"As seen in the picture above, these plants also achieved increases in growth efficacy when PAR was enriched with FR. Yet, the metric used to evaluate efficacy in horticultural lighting, photosynthetic photon efficacy (PPE), considers only PAR light and excludes FR light."