helioCORE 2.0 – fully launched in Q4 2023
Heliospectra's new helioCORE 2.0 software revolutionizes the way growers interact with light, offering a comprehensive suite of features designed to enhance energy savings, optimize plant growth, and streamline operational efficiency. Growers also have access to Heliospectra's helioCARE team of in-house experts for technical support and seamless installations, providing you with comprehensive assistance for a worry-free experience.

Want to know more?
helioCORE™
Take the guess work out of advanced lighting and connect your Heliospectra lights to helioCORE 2.0. Our integrated light control system will give you consistent, high-quality crop production all year-round.
Open API

for 3

rd

party integration
HelioCORE 2.0 has an open API, enabling integration and control of helioCORE from external sources. This integration empowers growers to seamlessly integrate helioCORE with already installed climate computers, enhancing operational flexibility and customization.
HelioCORE is a stand-alone system, but thanks to an open API, it can be used stand-alone or in combination with already installed climate computers, for additional flexibility and control. Automatic updates ensure the system is always updated with the latest features and improvements.
helioCORE 2.0 Highlights:
External wheater forecast
HelioCORE 2.0 integrates external weather forecasts for precise DLI control. Boosting accuracy, making helioCORE eligible for rebates in select states across Canada and the USA.
Enhanced User

Experience
HelioCORE 2.0 offers an enhanced, intuitive user interface with drag-and-drop ease. Gain clear insights into fixture status, temperature, and more through graphical representation.
Im
proved Monitoring
The Adelphi and enhanced installation graphics offer growers insights into fixture status, temperature, and more. Added email notification choices ensure comprehensive updates on critical events in cultivation.
Increase Yield & Drive Revenue
Increase yield with predictable algorithms and accurate production forecasts to maintain summer-time yields 365 days a year with automation. Monitor energy consumption and utilize low-cost hours to decrease operating costs in your smart greenhouse.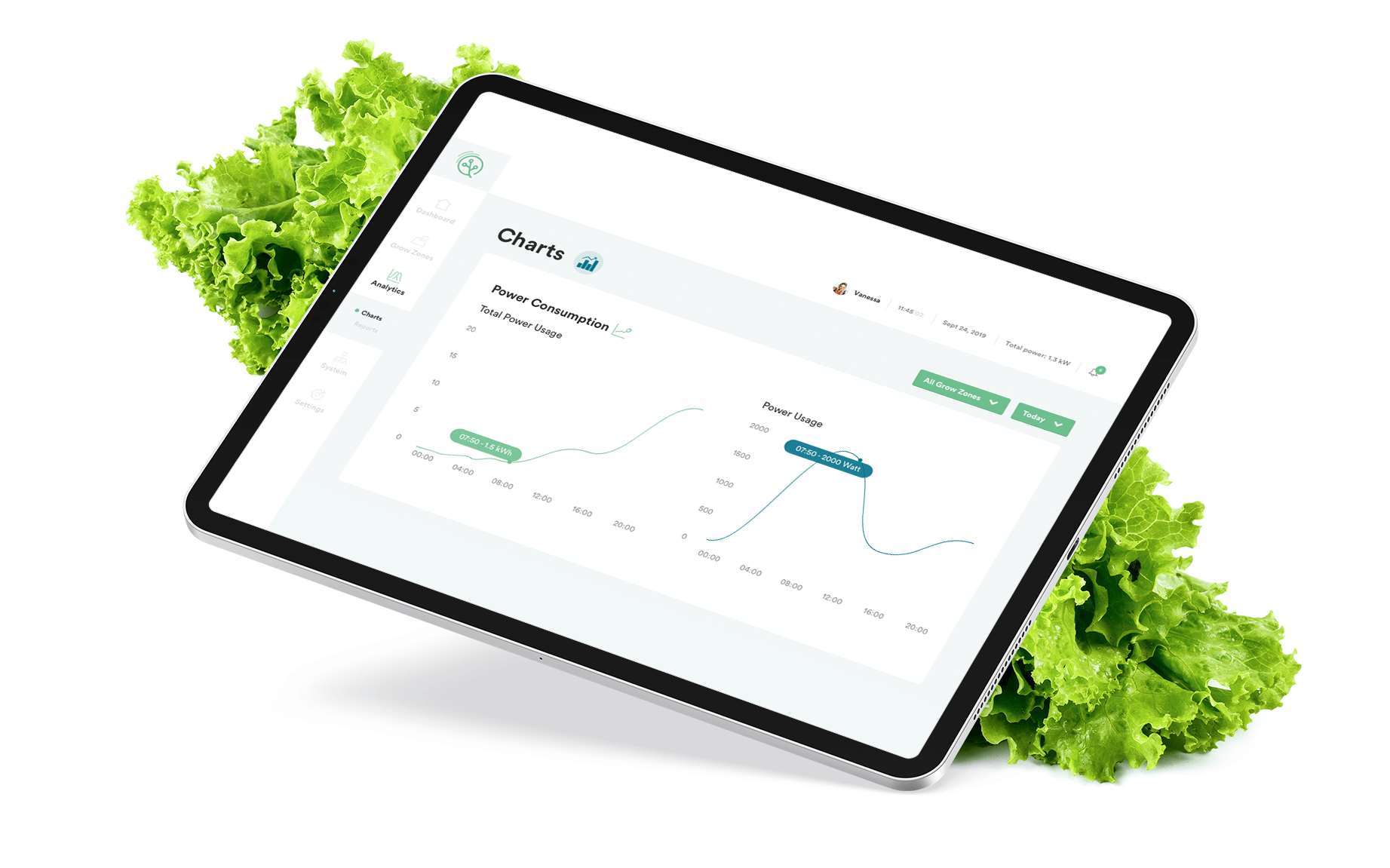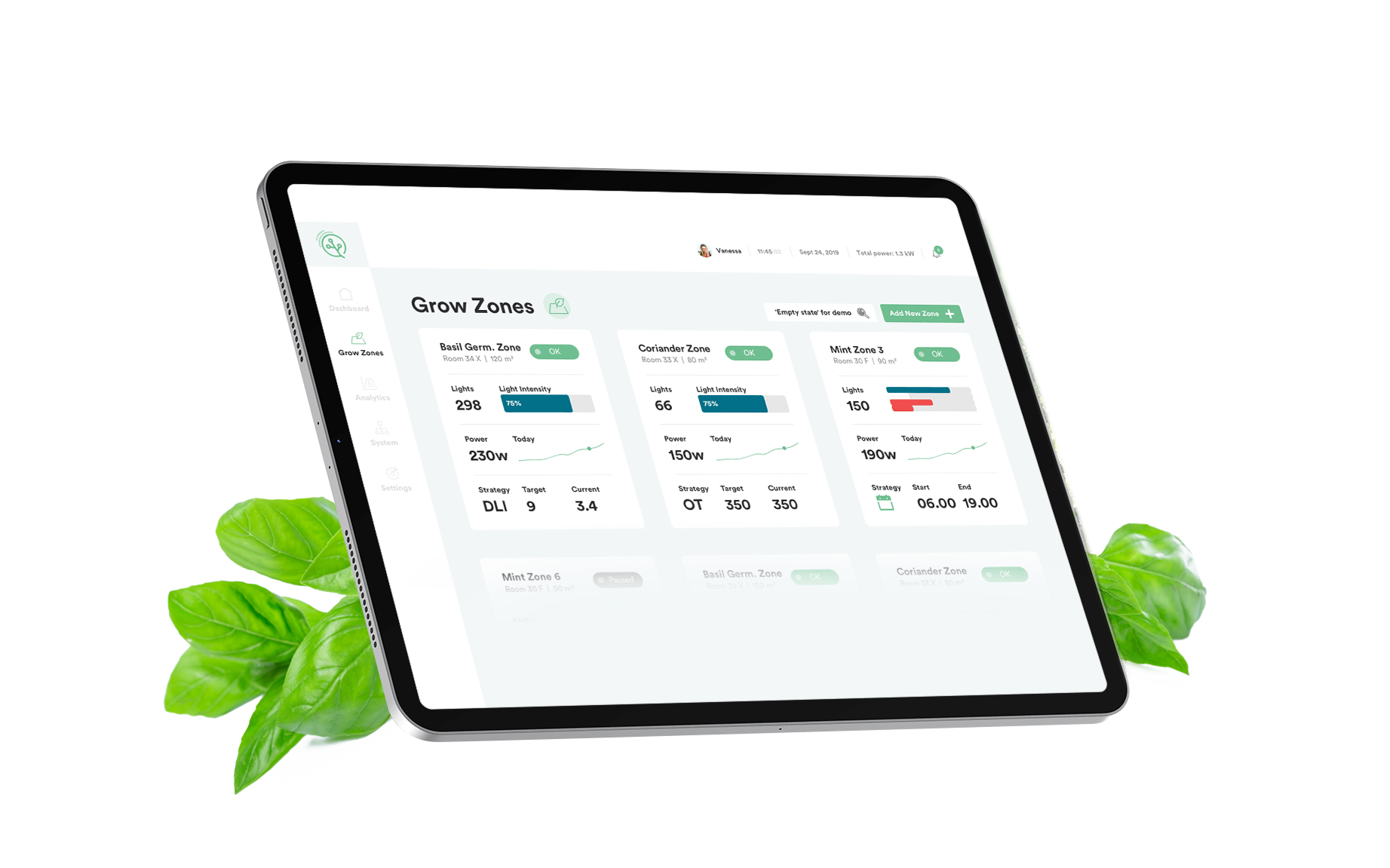 Multi-Group Grow Zone Control
With support for multiple groups within Grow Zones, growers can now easily turn off empty bays or even individual lights within a grow zone. Zone strategies allow growers to tailor lighting strategies to different crops or varieties simultaneously within one or multiple greenhouses.
This enables optimized growth environments, ensuring that each plant receives the precise amount of light required for optimal growth.
Optimize Light Zones & Lamp Groups

Organize your light strategies by crop type or production stage. Group lights and create light zones to standardize schedules and settings.
Monitor Your Grow Facility

Monitor your hardware equipment status and quickly adjust light settings, intensities and spectra from any type of device.
Save Money

Track your energy consumption and run your lights during the most cost-efficient hours when energy and utility costs are lowest.
Real-Time Management & Remote Notifications
HelioCORE 2.0 gives you the ability to monitor hardware status across facilities and quickly adjust light settings, intensities and spectrum strategies from any device —anytime, anywhere. With helioCORE 2.0, you can easily monitor your grow facility!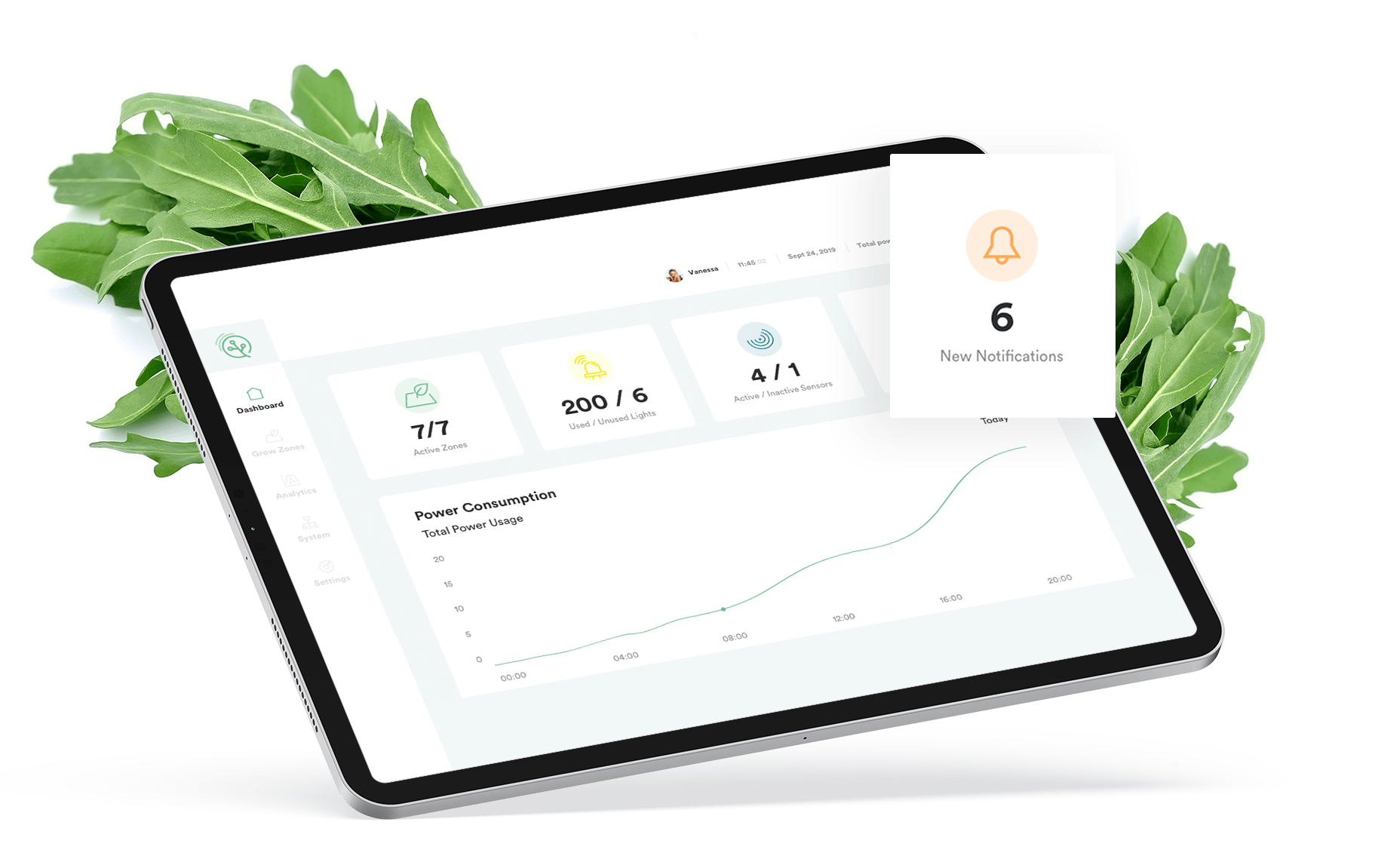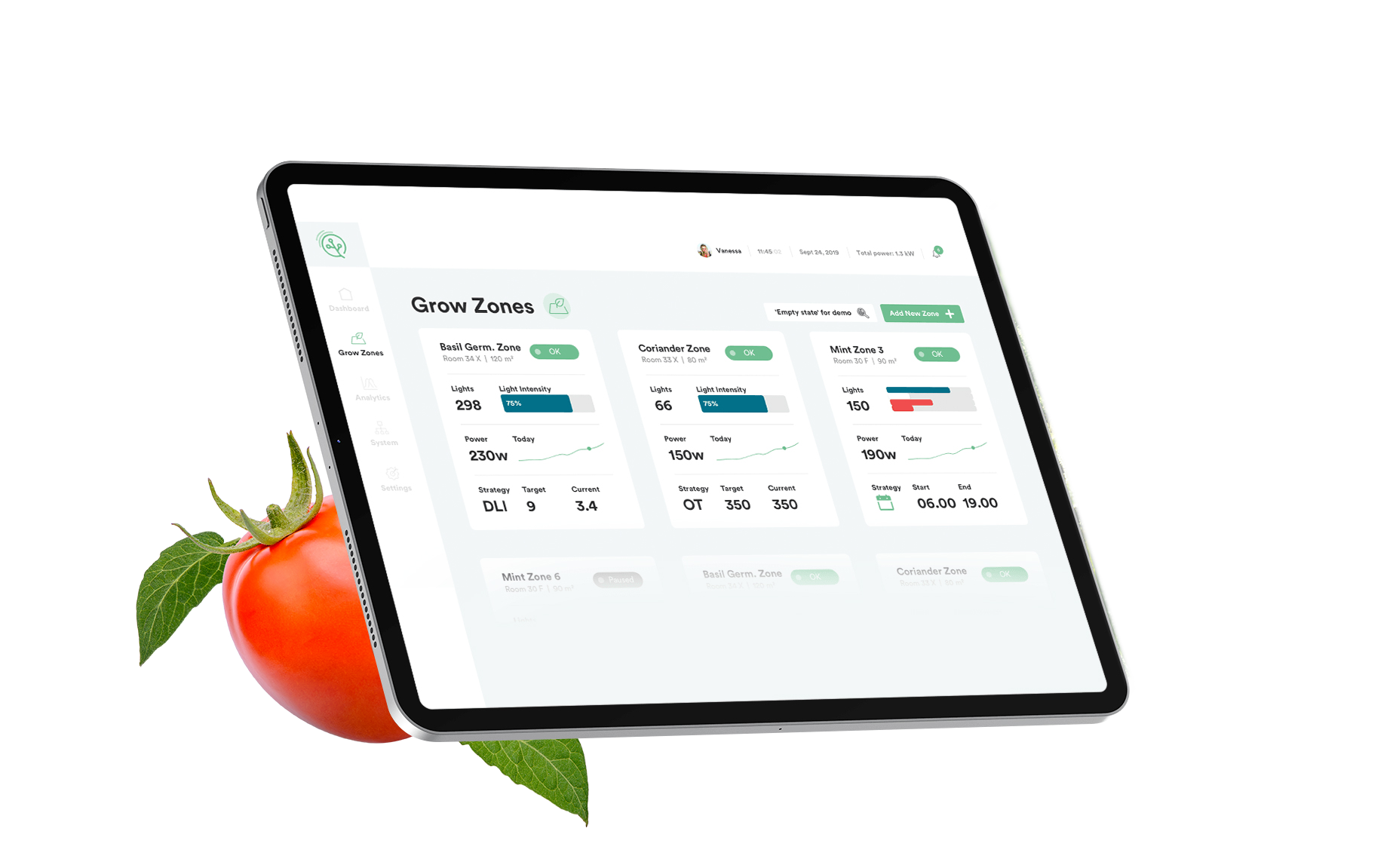 Automated Light Response

Our control modules allow you to replicate pre-set light strategies across your plant growth and production cycle with automation. Heliospectra's sensors and lighting controls equipment ensure consistent light quality and intensity year-round and across multiple production cycles.
helioCORE Light Control Modules

As growers automate and connect growing environments, Heliospectra lighting and control solutions ensure your business achieves consistent, highest quality crops 365 days a year.
DLI Controller
Regulate supplemental light use to reach Daily Light Integral (DLI) targets in your smart greenhouse, supporting optimal plant growth and prioritizing lamp use at times of day when energy and utility costs are lowest.
On Target
Establish constant Photosynthetic Photon Flux Density (PPFD) levels to maximize plant efficiency and photosynthesis with dynamic response to seasonal changes in weather and natural light.
Schedule

Induce flowering or extend the photoperiod for food and long-day flower crops using automated and pre-set schedules. Apply customized lighting strategies across the production cycle with automation.
Get in touch with us!
From custom light planning, to tailored quotes, and everything in between, our team of
horticulture experts are always ready to assist.